Our Books
---
Newly Released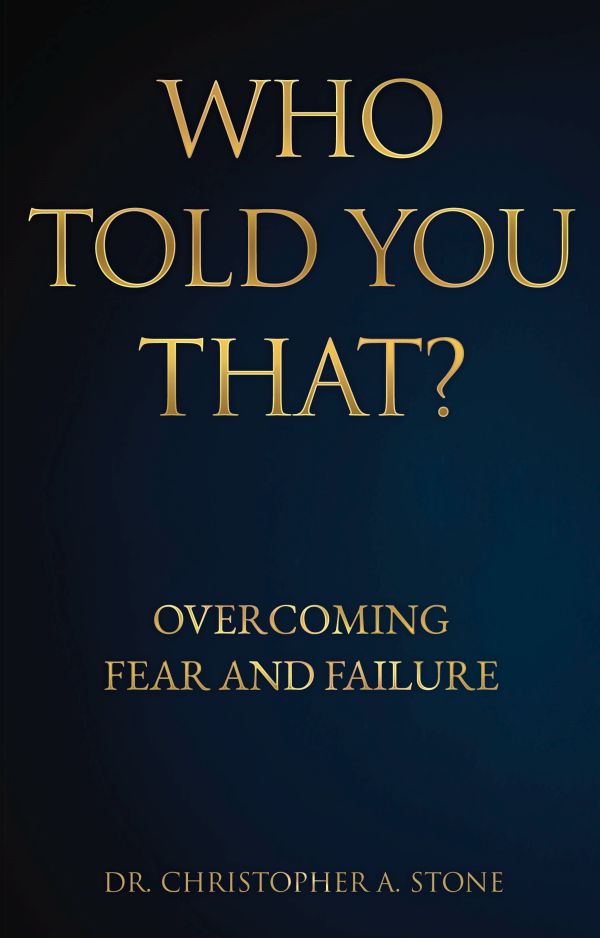 Author Biography:
Dr. Chris Stone is the Senior Pastor of Unity Worship Center C.O.G.I.C. of Burlington, N.C. He is an ordained Elder, District Superintendent and First Administrative Assistant in North Carolina 3rd Ecclesiastical Jurisdiction of the Church of God In Christ, Inc. denomination.
He is a graduate of the University of North Carolina at Greensboro with a Bachelor of Arts degree in Public Administration. He holds both a Master's and earned Doctorate of Theology degrees from Gospel Schools of the Bible.
Dr. Stone and his wife, Nadine reside in Burlington, NC and are the proud parents of four daughters, four son-in-laws and three grandchildren.
Book Summary:
Do you struggle with irrational fears that create difficulty and sometimes utter failure in understanding and doing the will of God for your life?
Do you wonder if God really loves and accepts you when you so often feel defeated because you've fallen short of what HE expects again and again?
Do you feel paralyzed and mute when asked to move and minister for the LORD?
Does fear and failure cause you to wear an outward smile while suffering in silent frustration?
If you experience any of these attitudes or feelings, this book has been divinely designed for your personal deliverance!
Dr. Stone Explains:
· The origin of fear…where it comes from so you can identify its source.
· The operation of fear…how it works so you will no longer be ignorant of its schemes.
· The outcome of fear…what it produces so you can investigate its systems.
· How to overcome fear…what it takes to defeat it and initiate your God-given success.
Dr. Stone delves deep into the attitude and actions of failure because of fear. He gives readers clear and revelatory insight into the scriptures so they can habitually experience the joy of fulfilling the will of God for their lives.
He also gives practical and spiritual principles that will help any Christian to live in constant victory over fear!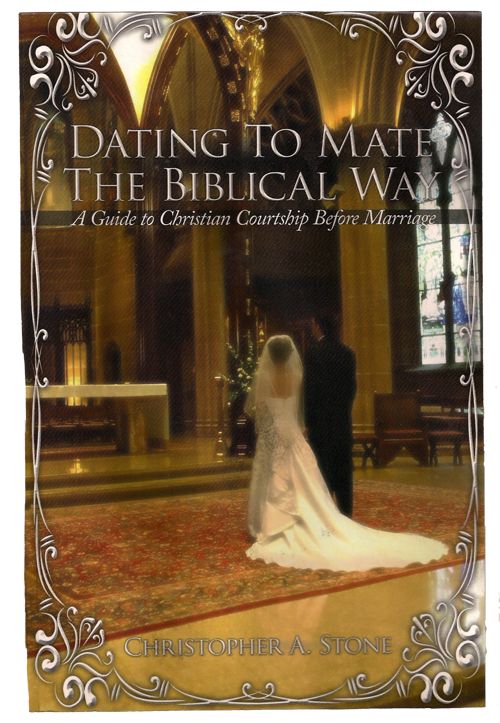 In the book "Dating To Mate The Biblical Way - A Guide To Christian Courtship Before Marriage" Pastor Chris Stone gives Christian Singles practical and spiritual principles that will help them to be successful in their dating relationships in preparation for marriage.
Stone explains
· What is dating?
· Why should Christians date?
· How to know if you are ready to begin dating?
· Qualities every Christian man or woman should look for in a potential spouse.
...and much more practical advice!
Chris Stone maps out a comprehensive plan to help Christian singles reach the destination of holy matrimony in their journey of dating.
Stone also includes the Ten Biblical Commandments of Dating that will help any Christian couple be more successful in their relationship.
Now Only $12.00 +S&H

© 2006 Pastor Chris A. Stone - All Rights Reserved
Pastor Stone is the author of the book "Dating To Mate – The Biblical Way "A Guide To Christian Courtship Before Marriage". Request it at your local Christian Book Stores; Barnes and Noble; Amazon
drcastone92@gmail.comdrcastone92@gmail.com
© 2020 Dr C.A. Stone - All Rights Reserved